As a 3x winner of the OUSCI as well as a number of other events, you've won just about every event in the autocross/pro touring world.  What are your plans for 2016?
Plans for 2016 remain as years past. Go to events and have FUN!! Seriously, the plans have somewhat changed due to a lack of travel support from Lingenfelter to the west coast. That being said, it only affects west coast events early in the year. We will run as many events in the Optima series as I can get to east of the Mississippi, but will venture over that river for COTA. Plans are to run NCM, Road America and COTA. We may add Charlotte and NOLA. We also, obviously, plan on returning to LasVegas for SEMA and the 2016 OUSCI as the returning Champion. Good-Guys plans are to run Columbus, potentially DesMoines, Bowling Green and the finale in Scottsdale. We will also be running the Midwest Muscle Car Challenge and the Holley LS Fest. On top of all of that my kiddo, the aspiring race car driver, Nathan and I will be running a host of SCCA events and others in a newly acquired C5 Z06 for him to gain experience, training and knowledge in the world of high performance driving and car set up.
You have a lot of deep relationships in the industry, one of which is with JCG Restoration.  How did you and Cris meet and come to work so closely together over the years?
Cris and I met at the Motorstate Muscle Car Challenge in either 2011 or 2012.  Do not really remember at this point which one, but I met him through mutual friends Karl Dunn and Guy Ankeny. All three of them were at that particular event. Shortly after that event and SEMA of that year, we started a dialogue about coming out west to do some personal driving instruction for himself and Karl, but that quickly evolved into doing car set-up and analysis for JCG vehicles and doing more driving instruction for other JCG prepared entities like the Rozelles and a few others.
What do you like about working with Cris and his team at JCG Restoration?
Well, besides the obvious trips to So Cal and its awesome climate (especially during our winter months 🙂 )  it has been a blast working with and developing new innovations for the JCG platforms.  It has also been a lot of fun working with Jake, Karl and Cris in the driver development program.  All of us have been working together with common goals in mind and up to this point it has been going quite well.
You come out to the west coast a couple of times a year to drive different vehicles for Cris.  What are you guys typically working on?
Typically when we're doing development stuff we are working on chassis systems, balance of the platform in regards to handling, brake system bias, shock valving evolution, engine program development, remainder of driveline components and final gearing and lastly and most importantly the utmost in durability.
Are these new products or is it a continuation of previous testing?  
Both.  There are a lot of existing JCG components that we continue to work with as well as some tried and true components from his existing long time vendors.  JCG is always evolving and working on new innovations for current projects and future products. Rapid prototyping and implementation is what JCG shines best at. If there is a need, it is happening quickly. Necessity is certainly the mother of invention at JCG, and most of the time rather than buying a product, JCG is creating their own solution.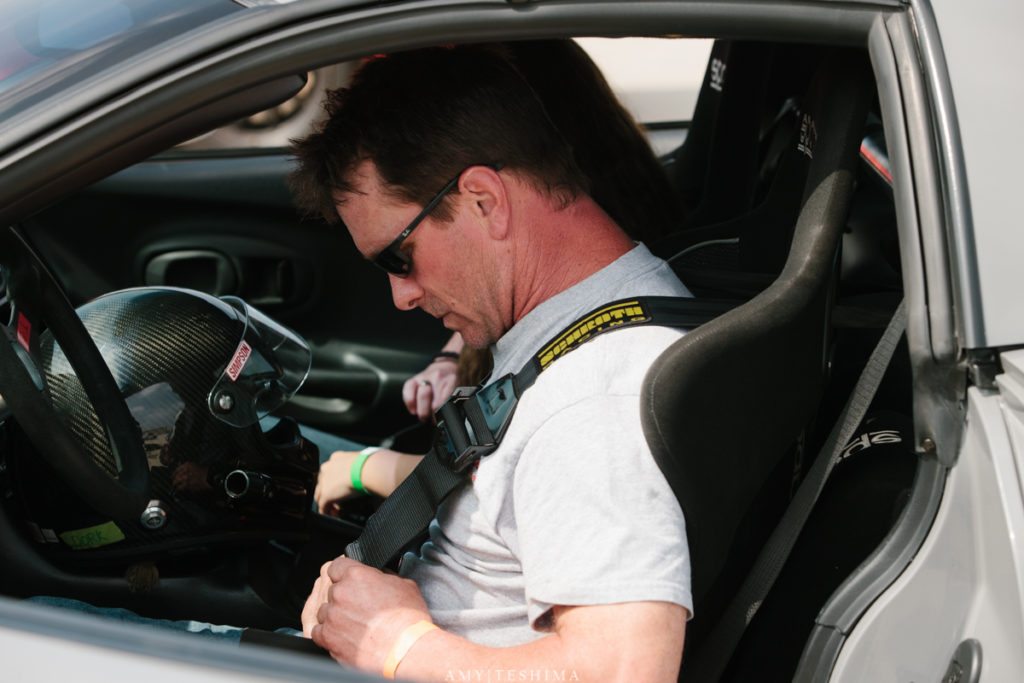 How do you benefit from getting behind the wheel and helping someone like Cris develop new suspension systems?
How do I benefit?? Well, besides the fact that I just like driving cars fast and flirting with the friction circle, working with Cris in addition to others in the industry allows us to develop parts and systems not only for my personal cars but for the masses as well. Parts that will handle the rigors of racing and competition. Parts that make a difference in performance. Parts that are capable of elevating other's projects and are capable of getting them to the next level.
Cris is implementing a Corvette program at JCG largely revolving around the C5 and C6 platform.  As an authority on Corvette performance, what does your involvement entail?
My involvement in his C5 and C6 Corvette program involves several things. Consultation of new products, suggesting new trends and components to explore manufacturing our way. Testing and evaluating these new components in the environment they are intended for and the evolution into a finished product.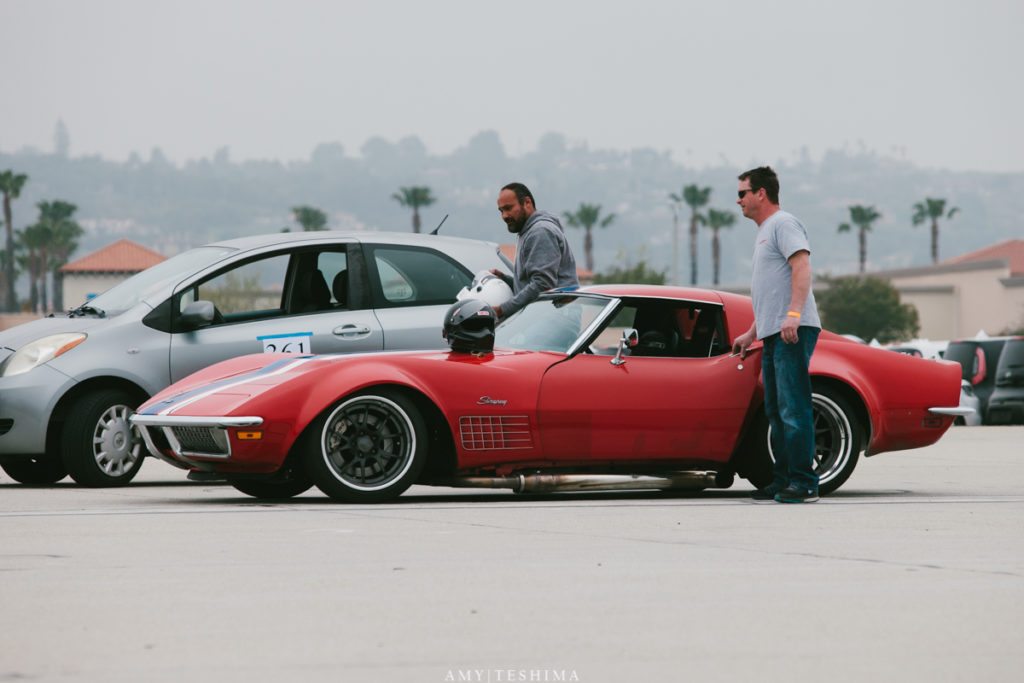 Cris has suggested the development of the C5 and C6 foundation is applicable to other pro touring applications.  How so?
The C5 and C6 platforms were very ahead of their time, and to this point, timeless. The C7 architecture still remains over 90% true to a '97 Corvette, the first C5. The Geometry is sound and just works. Others have centered their chassis systems around these platforms as well. From a driving perspective, whatever car you are dealing with may not be a C5, C6 or C7 Corvette, but the more you make the car drive like one typically the better the car is going to perform.