Anyone who follows the pro touring industry is familiar with the Rozelle family.  Jake "the kid" Rozelle burst onto the seen a few years ago and made a name for himself as one who could hang with the top drivers.  Following two appearances at the Optima Streetcar Invitational (OUSCI), there is little doubt that racing is a family affair in the Rozelle household.  We recently had the opportunity to talk with the family patriarch, Roy Rozelle, and learn a little bit more about this families roots in numerous forms of racing.
The pro touring world has become familiar with the Rozelle family name but you weren't always into the pavement stuff correct?  
I always road motorcycles in the desert with my dad and started racing on my own as a teenager. I continued this when I was married with my wife providing pit support. Once we had kids they where introduced to off road riding at a young age.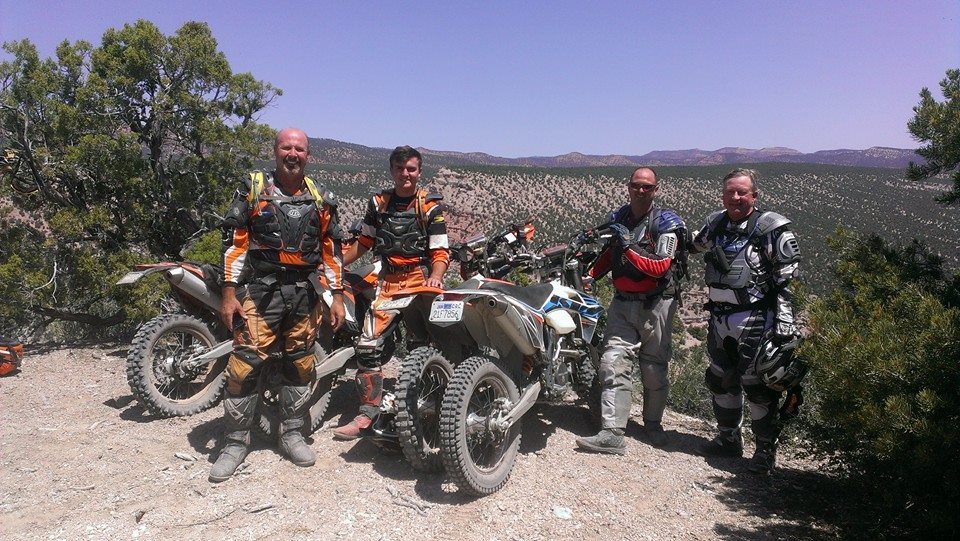 And is that why you got Jake started on a dirt bike at age 4 and racing at age 12? 
Jake picked it up really quick and was a natural. We competed mostly in enduros and other forms of desert racing at the amateur level.
So when did you, personally, start to take more of an interest in cars?
While bikes were my thing I always liked cars too. I hauled my bikes around in high school with my 71 ss El Camino. Cars always took second to bikes until I bought our current 69 Camaro when Jake was 10. I got him involved in the repairs early on and he really enjoyed working on and modifying it into a pro touring car. It was a great father son project working out of our garage. We started taking it to the local Good Guys events with me driving. It was a lot of fun back then competing on a budget and trying to knock off the cars with way more modifications.
Jake shared with us that, in addition to a pretty serious back injury, the constant pounding of offroad racing was taking its toll and that's why he decided to move towards the asphalt.  Were you in favor of that or because of your history in offroad was it a little disappointing?
Jake was doing great on the bike riding fast but smart enough to finish the longer endurance races. His back  issues weren't a result of a crash but more a growth issue. Eventually major surgery was required. He has serious hardware fusing his complete spine. He was determined to not let this slow him down and did everything after the surgery he was doing before. Once he proved he could do it it was easier to let it go. He moved slowly toward cars and racing them. Now it is hard to find time to ride.
I do miss riding but I'm willing to give it up to spend time with and support him. I also appreciate cars being safer then bikes and think that is a good fit for him going forward.
Was your wife Dora happy to see him trade the handlebars for a steering wheel and something with a roof?
Yes, and she seems to enjoy her trips to Vegas more than the desert.
Who's idea was it to start racing the Camaro, yours or Jake's?
When he turned 16 we put together a Pro Touring 72 SS El Camino with a LS 2 and a bunch of good stuff. This was supposed to be a cool bike hauler but he started racing it too. Bikes transitioned to cars and we were taking both cars to the local events. While that was fun it was a lot of work getting two cars ready. He quickly outgrew the performance the El Camino could offer and I felt bad for him. I started to let him drive the Camaro at a few events and he did so well I graciously stepped aside so he could drive it.
Did you have any expectations about how he would do? 
I figured he would do well but at some point realized we would need help with the car to play with the big boys.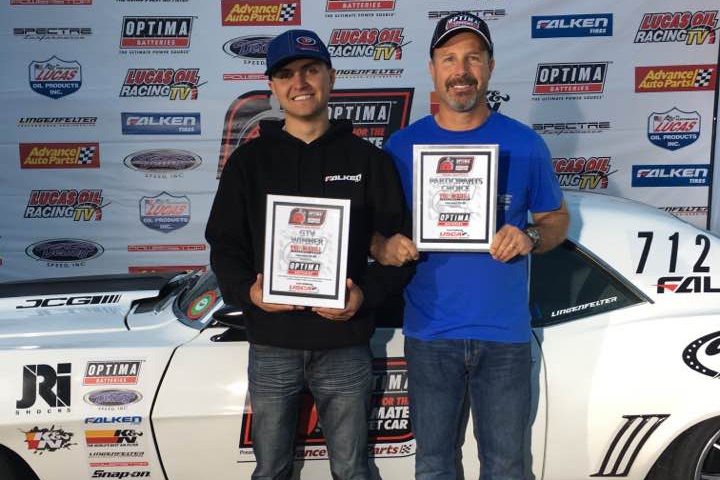 What did you think when he finished in 3rd place behind Danny Popp and Mike Maier in his first ever USCA event at Laguna Seca?
It was a big deal and more then we expected out of him and the car. He would have placed even higher if the reverse lights were hooked up after a recent tranny change. Our first lesson in the importance of Design & Engineering.
Did you ever think your '69  Camaro would become sort of an icon in the pro touring industry?
No and I didn't think it was until Thunder Hill last year when our car was voted drivers choice award. At that point I stepped back and reflected on where the car started and where it is now. Of course it would be nothing if it wasn't driven hard by Jake and competing against the best cars in the country.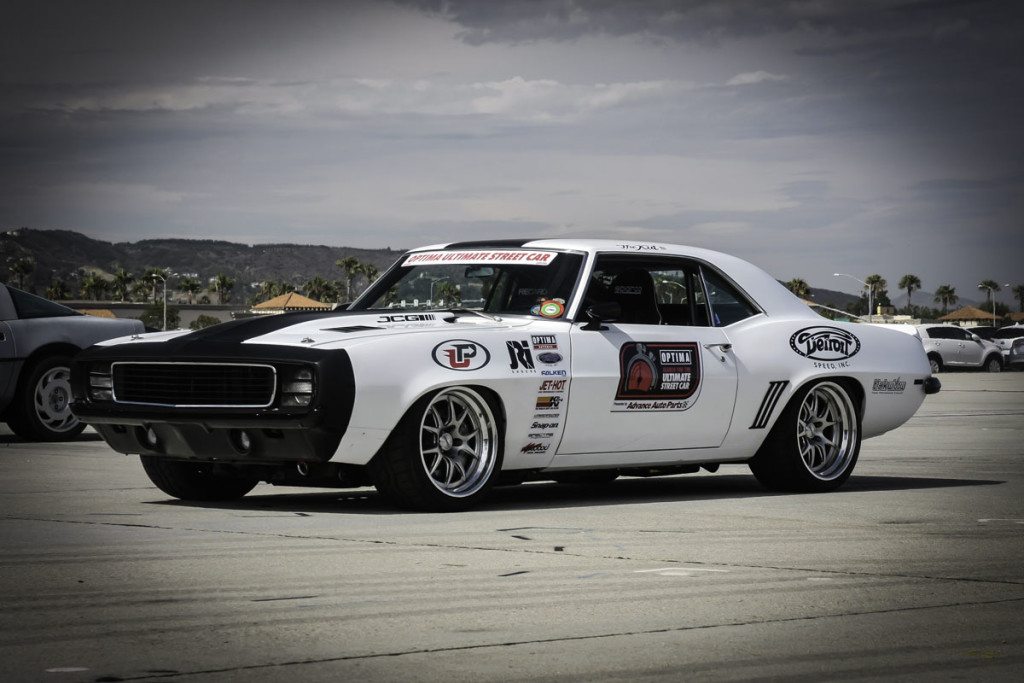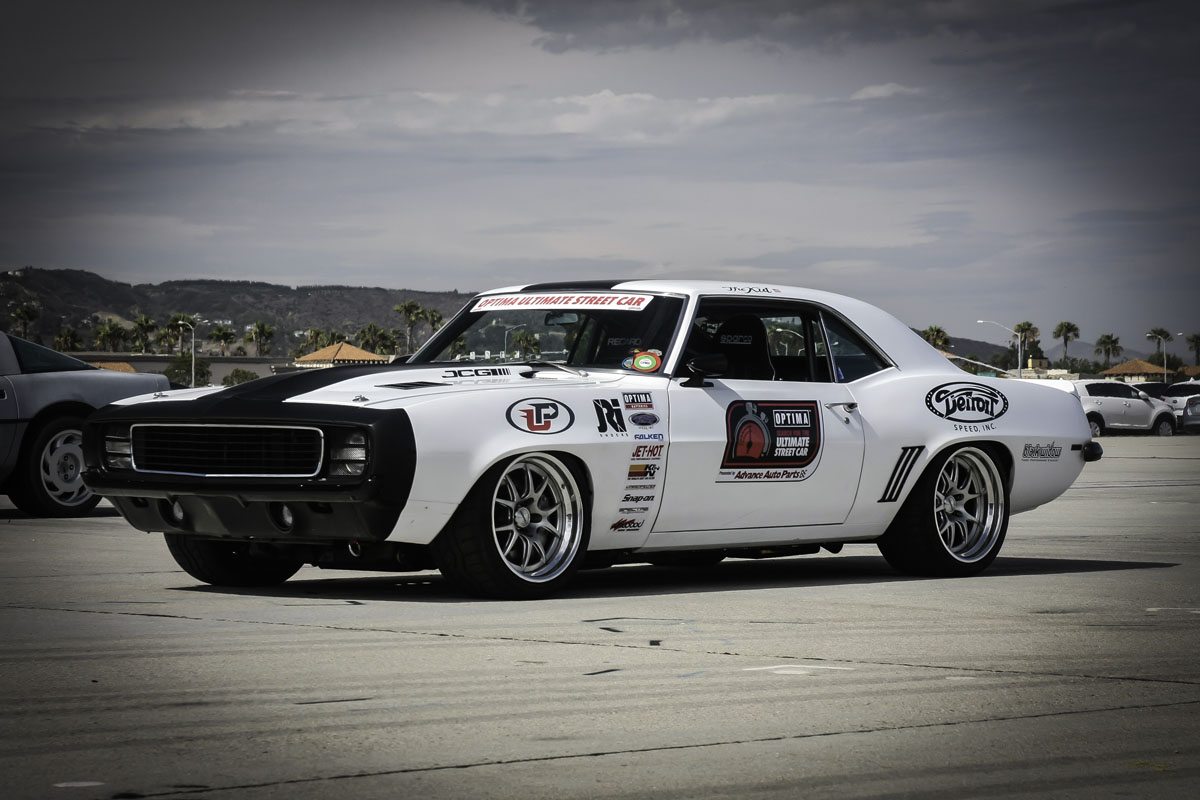 Shifting gears a little bit, you and Cris Gonzalez have worked together on a number of your cars including the '69 Camaro and your C2 Corvette.  What's the planning process like when you start making upgrades on a car?
We turned to Cris a few years ago to help us get the car to the next level.  Early on we relied on his experience with other pro touring cars. The experience Jake and I have gained racing over the last few years we have now become more of a team working with Cris. Jake has become really good at feeling what the car is doing and needs and it is up to Cris and me to make it happen for him.
Cris has also been a big help during the racing season with prepping the car for events. We have fully taken advantage of his new service providing car prep for events especially when I've been tied up with work and Jake is away at college.
You guys obviously have a great relationship and a mutual respect for one another. What is it that you like about Cris that you would invest in having him build cars for your and your son?
I appreciate more then anything that Cris has taken care of Jake. Not only with car safety  but setting up different driving opportunities and practice sessions.  The events at the Camarillo airport that Cris was a part of early on and the community of racers we have met there have been a big part of our success. It's a great place to learn and test and now my daughter Mallory is starting to autocross there. She learned to drive a stick in the C2 Corvette at one of the events and jumped right into her first course. She fit a little too well into the C2 that Cris had just finished putting new Van Steel suspension on.  I was worried I might lose another car to one of my kids.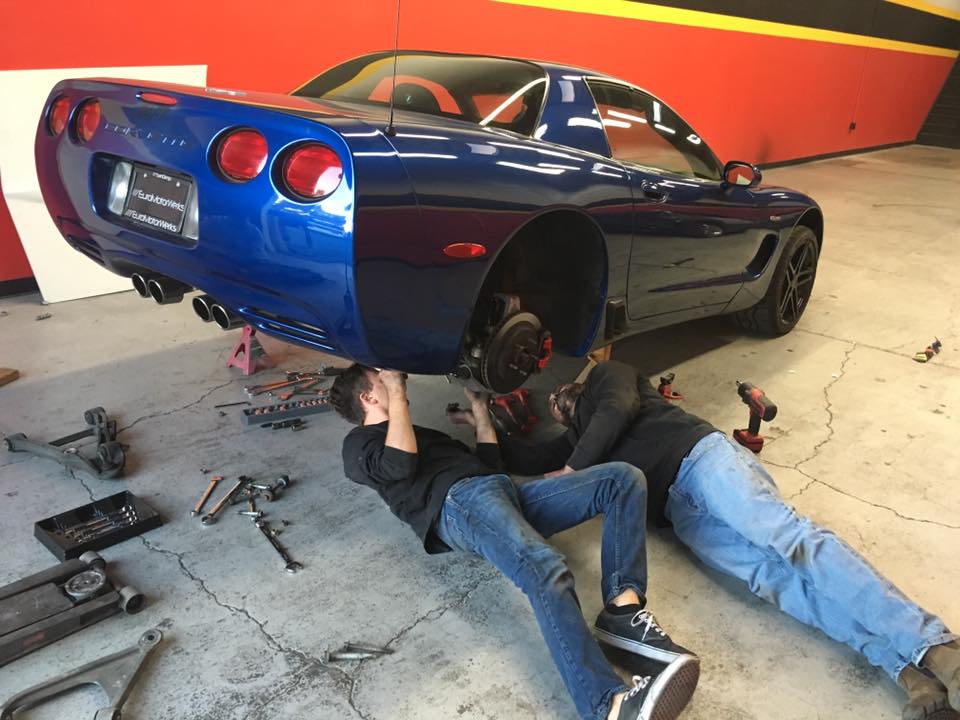 That's right, we've seen that your daughter Mallory is getting into autocross as well.  Is she testing the waters or has she jumped in with both feet?
I'd say she is hooked. She has her own car now a Honda S2000 that Jake helped pick out for her and set up with a few mods. She now drivers to the Camarillo events by herself when Jake and I are away.
So it's safe to say that auto racing is a family affair for the Rozelle's?
Seems like we've been involved in some form of racing since Dora and I were married. Now it's the kid's turn and we are happy to support them.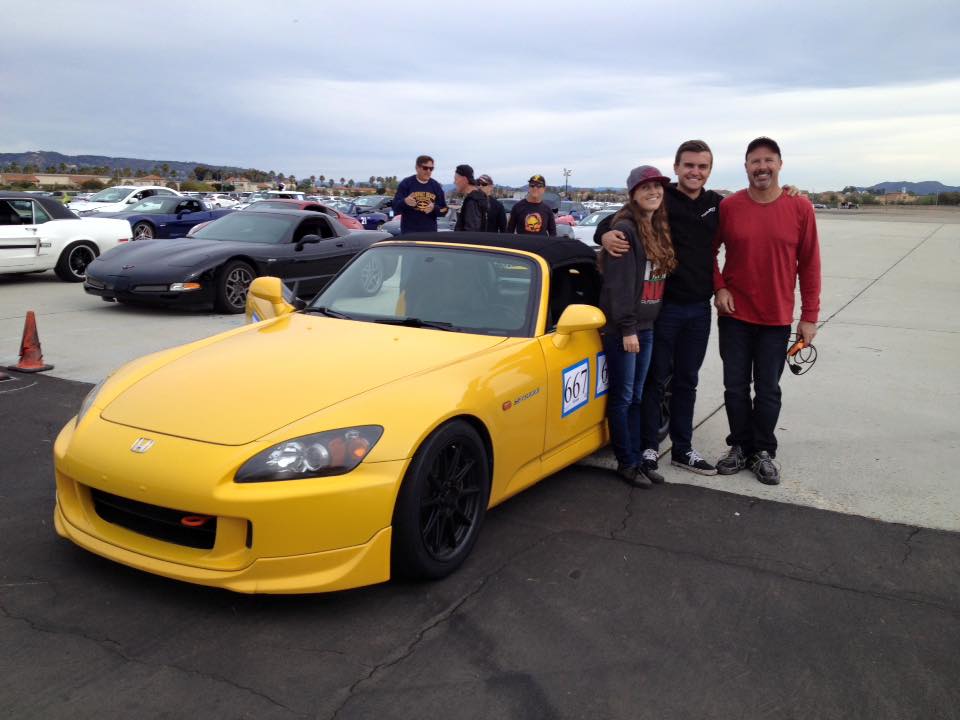 Jake has mentioned that of all the people who've helped on this journey, you're the first person to go out of your way to help him reach his goals.  With the relationship that you guys have, is it just as special for you to watch him compete and succeed as if you were out there driving yourself? 
At times it is hard to be on the sidelines as I'm pretty competitive. However, getting the car to the track and competing has truly become a team effort so when he wins we all do.
What would it mean for you and Dora to have both kids compete at the OUSCI some day?
That would be a special experience for the whole family. We are looking to get Mallory competing at the Fontana event in the Saturday segments for now until we can get her some road course experience.