Peak Behind the Curtain
January 19, 2016

Interview: Cris Gonzalez of JCG Restoration
February 15, 2016
Thank you so much for taking the time to visit the ALL NEW JCGRestorationandCustoms.com!  We have been working on this new site for several months with the goal of making this the central location for all things JCG!

As you find your way around the site, we want to call your attention to a few specific areas and help you find your way around.  We will be constantly updating content, adding exciting news and information about current projects, new products and race results from the events we attend. Again, thanks for visiting!
---
JCG PROJECTS
If we had a hall of fame, this would be it. The
JCG Projects Gallery
is the place to go for information, specs and incredible photos of some of our favorite builds. We are still updating some of the galleries with more detailed information but every gallery contains photos that highlight our work on the car in various stages of the build. Which one is your favorite?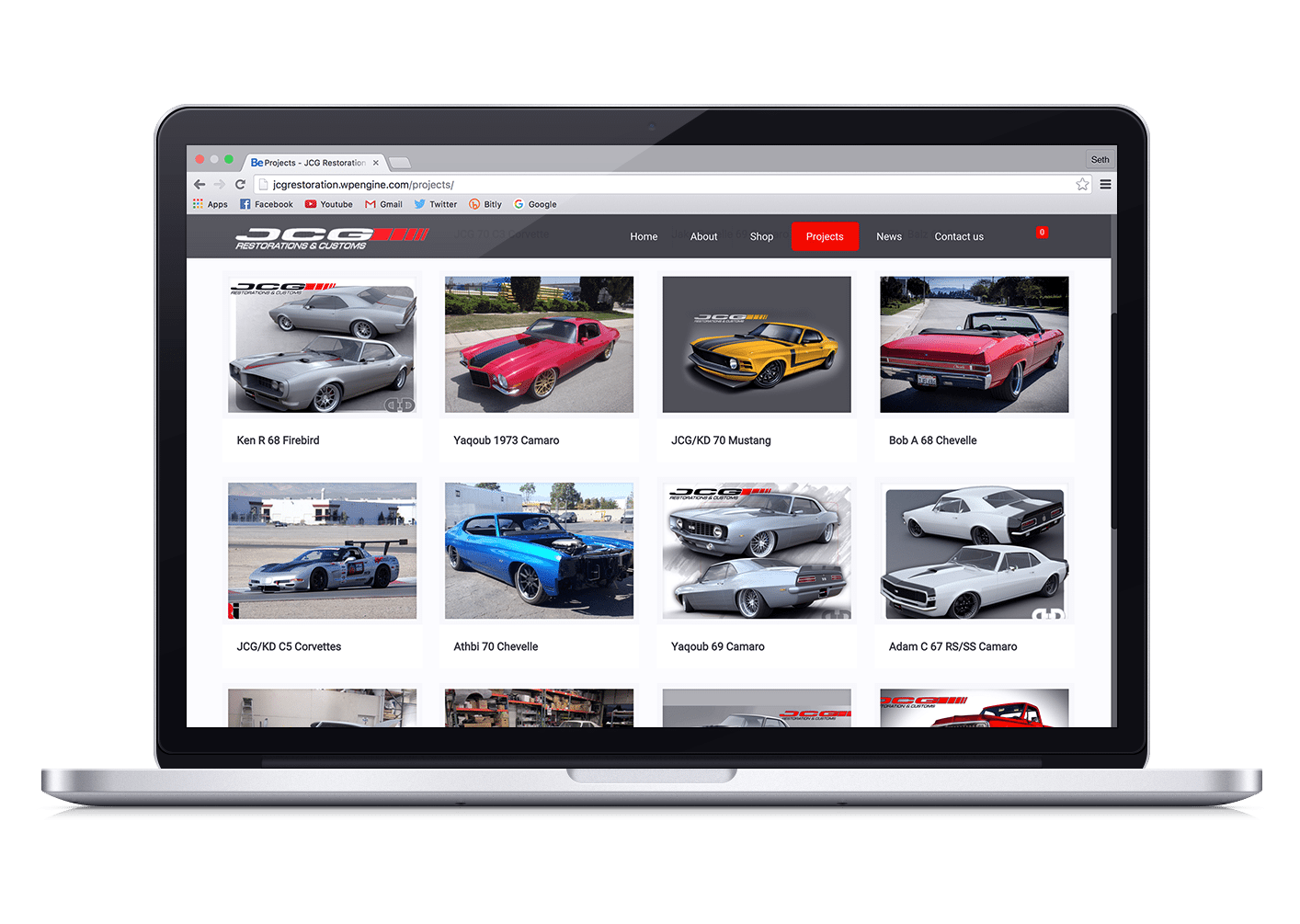 ---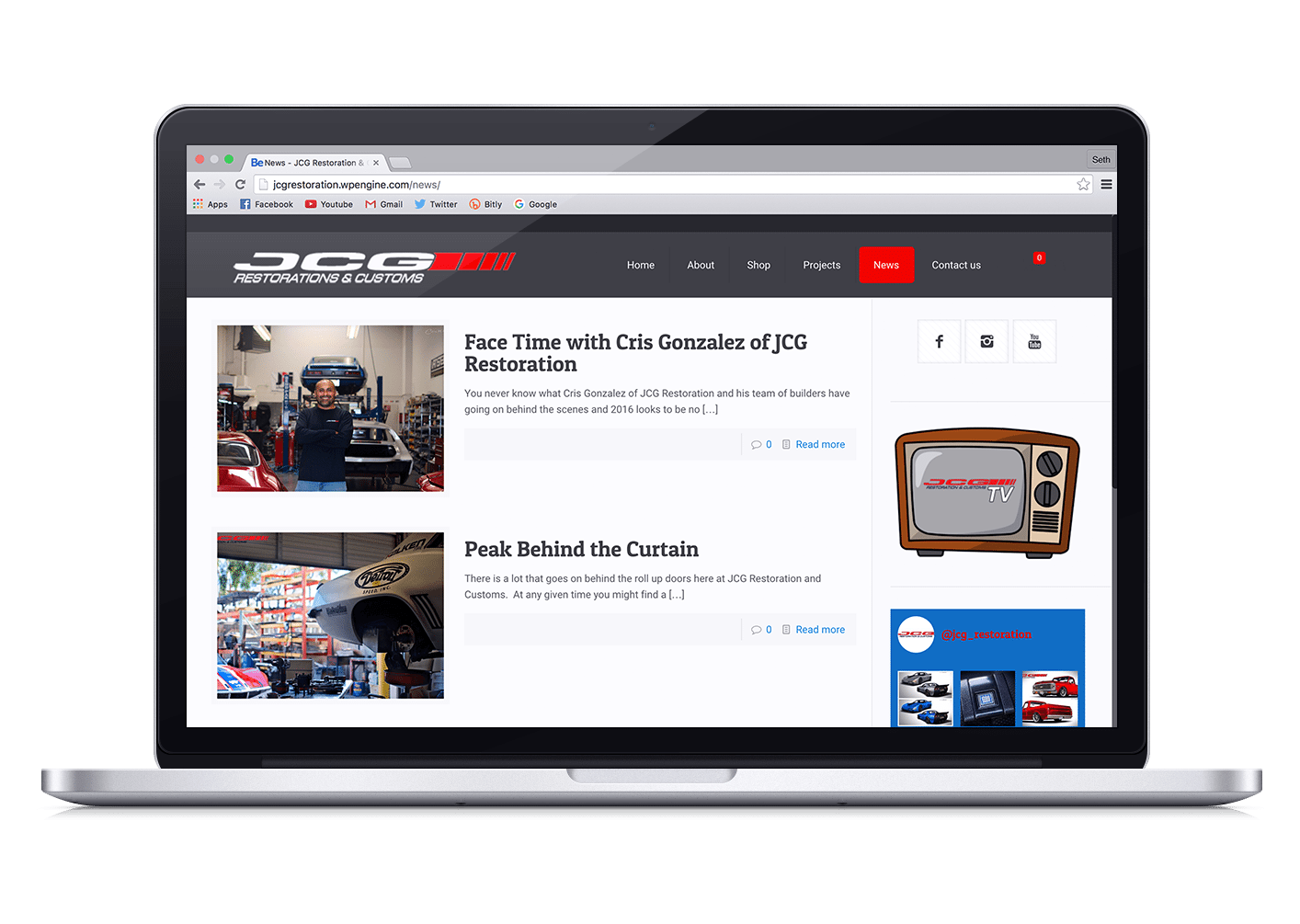 JCG NEWS
We have BIG plans for 2016 and our
NEWS
section is how you can stay up to date with everything we have going on. From exciting new builds to phase 2 of Blu Balz conversion and a whole lot of racing action, you'll want to check back to our news section regularly.
---
JCG SHOP
We offer a variety of custom made products specially designed for pro touring application and all manufactured in house to our specifications. You can
browse
our offerings and ALWAYS contact us if you don't see something you need. We have a complete machine and fabrication shop and are able to custom design virtually any part you could need.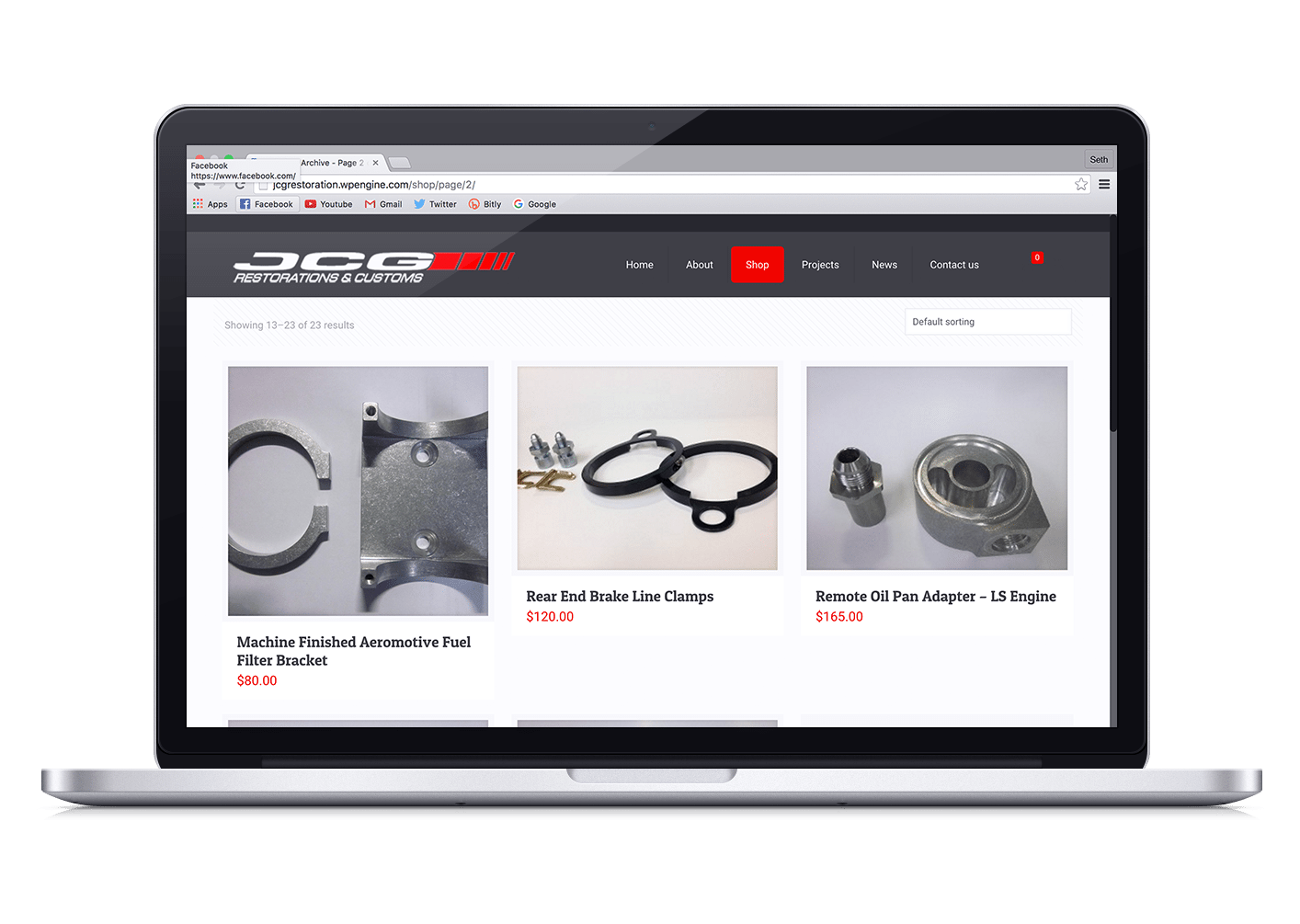 ---
Custom Brake Packages, Suspension and Engineering? We can do that too!
Put our years of experience in the pro touring market to work by letting us customize your vehicle to give you the absolute best ride and performance. From custom brake packages giving you complete control to custom suspension packages designed to optimize grip in all situations, we can provide the service and support you need whether you're a rookie or a professional driver.
We also offer complete in house design and engineering services to create custom one off products. We'll be adding new equipment to significantly increase our production capacity in 2016 and will provide a host of machining services including batch production and private labeling.
Contact us
for a consultation or for more info.